Minimalist Niacinamide 10% Serum with EUK for Blemishes, Acne Marks, Oil Balancing, Acne & Dark Spot with Zinc (30ml)
Product Description
Minimalist Niacinamide 10% Serum with EUK for Blemishes, Acne Marks, Oil Balancing, Acne & Dark Spot with Zinc (30ml)
Win your battle against acne, blemishes and an uneven skin tone with Minimalist's clean and transparent approach. Keep it real!
Out of stock
Pick your best offer
Everything you need to know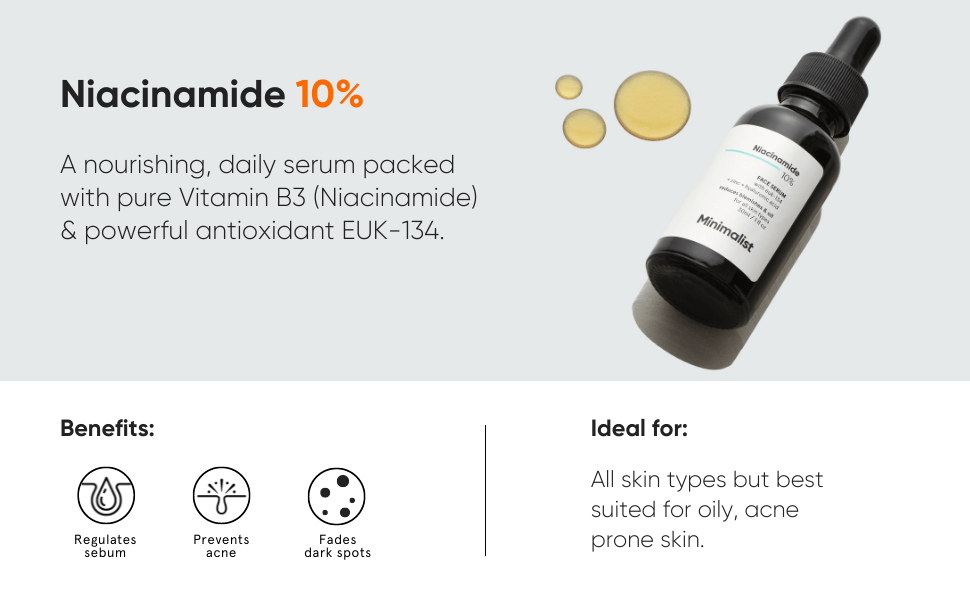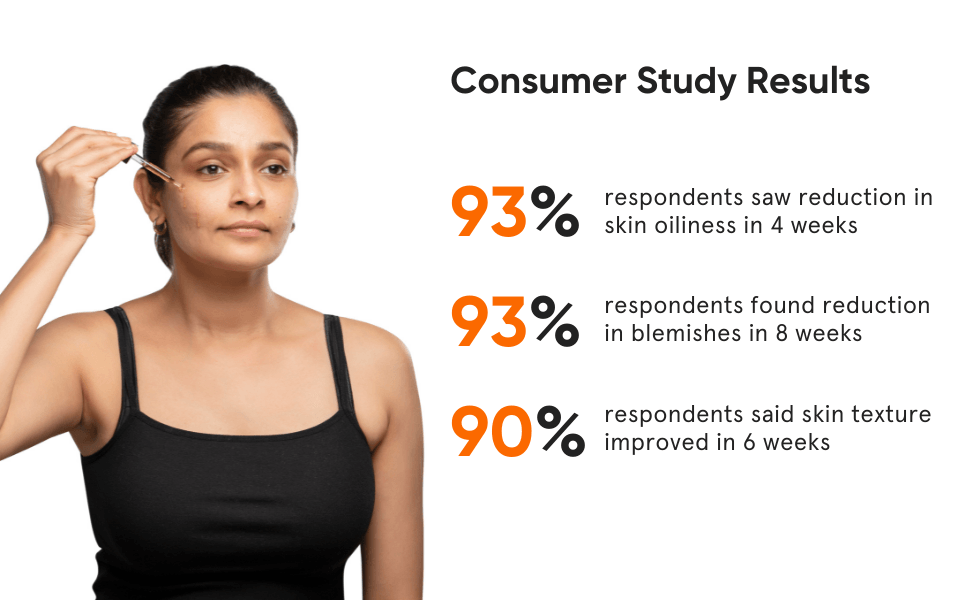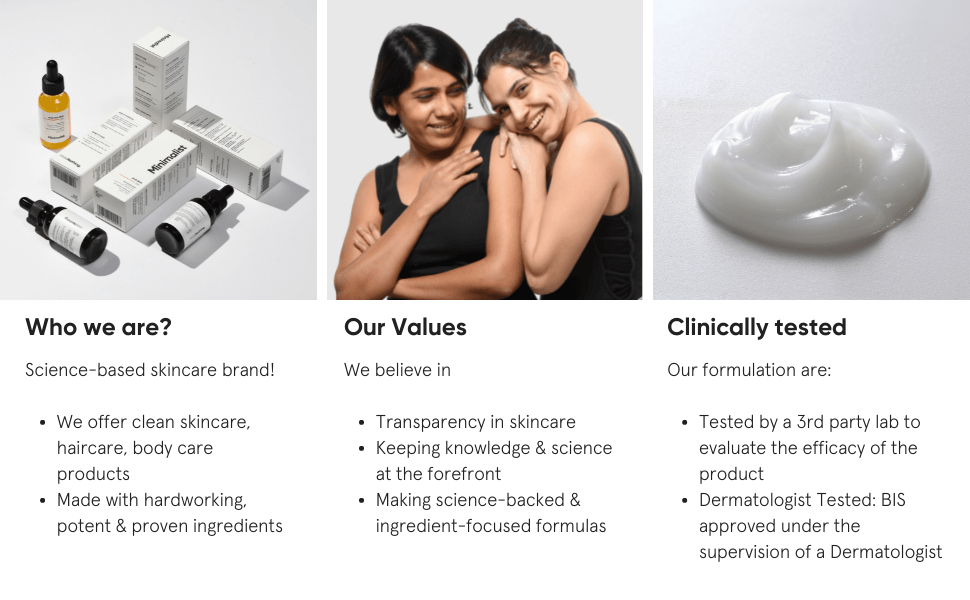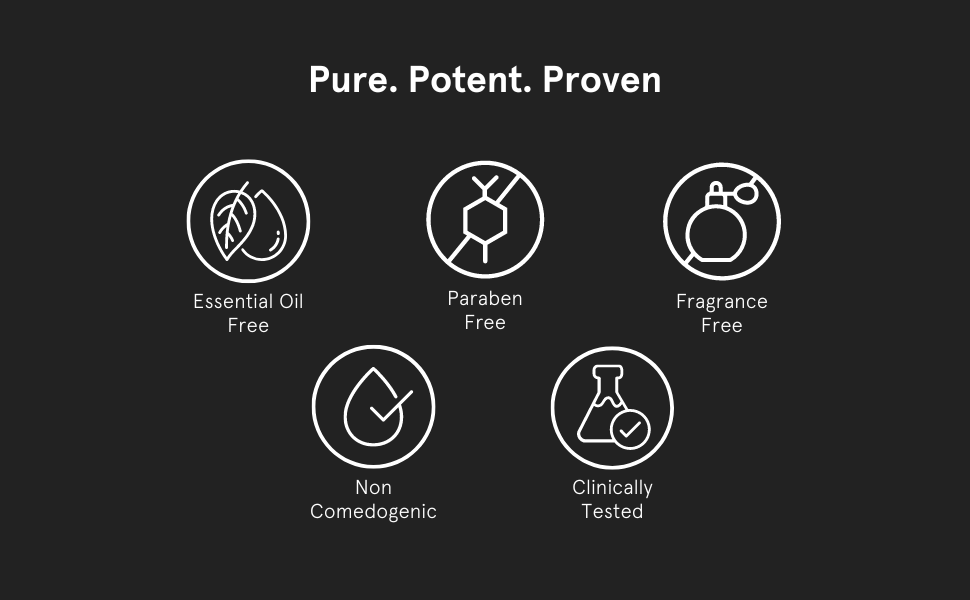 Minimalist Niacinamide 10% + Zinc 1% Face Serum is a nourishing, daily serum packed with pure vitamin B3 and antibacterial mineral zinc that boosts dermal immunity, keeping your skin resilient and healthy. The soothing aloe-based formula contains pure 10% niacinamide that is clinically proven to promote protein synthesis, reduce melanin concentration and improve skin complexion in 2 weeks. This oil-free lightweight serum coupled with zinc balances sebum activity and reduces inflammation, leaving smooth textured skin with no sticky residue.
Features:
• Removes and prevents acne marks and blemishes: High-grade pure vitamin B3 (niacinamide) added in this serum is clinically proven to reduce acne marks and dark spots in 2 weeks, resulting in even complexion or tone. Regular daily use prevents future spots and uneven skin tone. No more blemishes, only clear healthy skin!
• Balances oil and reduces open pores: Gives you much needed clear matte look throughout the day by balancing oil, controlling sebum activity and reducing pore congestion. This serum improves skin texture by reducing visible pores, redness and inflammations. It along with aloe vera acts as an anti-inflammatory that soothes your skin. No more greasy face or enlarged pores!
• Improves skin barrier and reduces acne: Niacinamide and zinc duo prevents breakouts or pimples owing to their strong antimicrobial properties. The daily dose of this antioxidant vitamin B3 (niacinamide) serum repairs the skin barrier, boosting dermal immunity. Say bye-bye to sun damage, pollution damage or damage from other toxic chemicals or allergens with a strong natural defence of your skin!
• Suits normal to oily skin: Niacinamide is proven safe ingredients for all skin types and that is why it is so popular but 10% niacinamide is the best daily serum for oily skin or acne-prone skin. People with dry or sensitive skin can use The Minimalist 5% Niacinamide with 1% Hyaluronic Acid for extra hydration.
• Clean and transparent beauty: This serum is free from fragrance, silicones, sulfates, parabens, essential oils and dyes. Also, it is non-comedogenic, oil-free and hypoallergenic. Formulated at pH 5.5 - 6.5 with Niacinamide PC by Royal DSM, Netherlands and is guaranteed to contain less than 100 ppm residual nicotinic acid (which, at higher concentration may result in unpleasant skin sensations).
Ingredients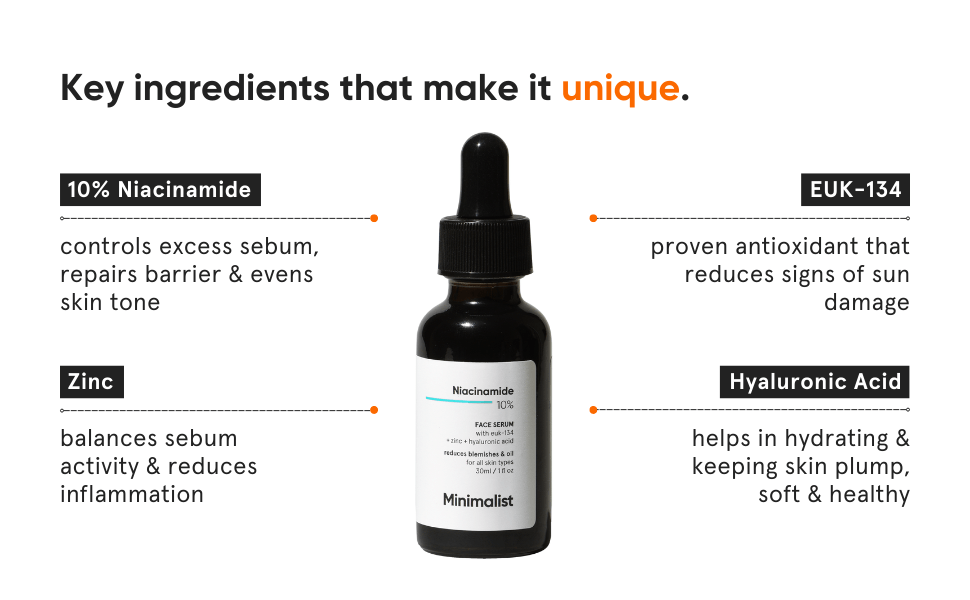 How to Use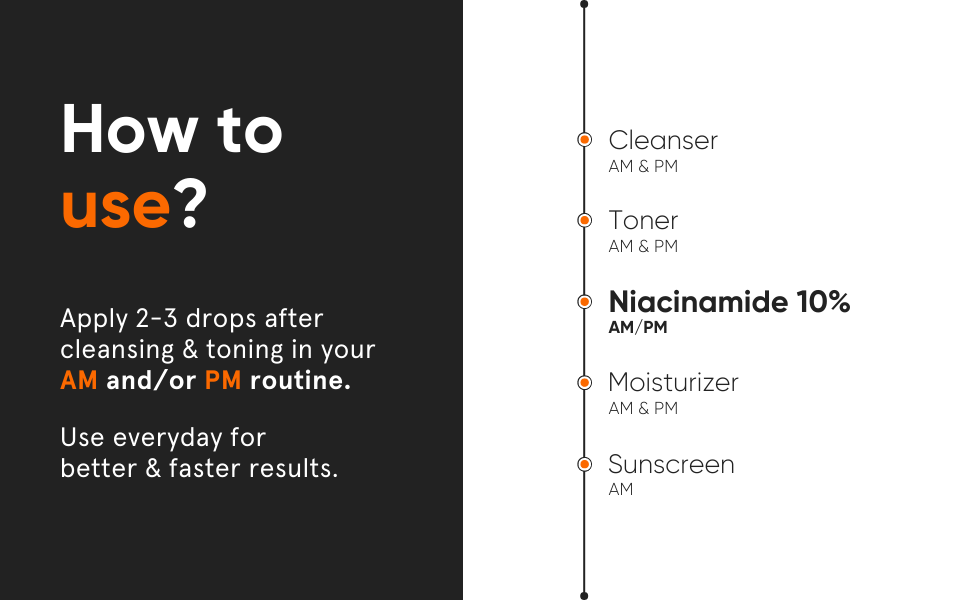 Additional Info
MRP:
Rs. 599
(incl. of all taxes)
Country of Origin:
India
Name of Manufacturer / Importer / Brand:
Uprising Science Private Limited
Address of Manufacturer / Importer / Brand:
Uprising Science Private Limited, Aarna 2, Kartarpura Industrial Area, Jaipur - 302006