Lakme 9 To 5 Primer + Matte Lip Color (3.6g)
The lipstick that will never let you down!
Pick your best offer
Everything you need to know



With a smooth application and an intense colour payoff, the Lakmé 9to5 Primer + Matte Lip Colors come with a built-in primer that sets a flawless matte base and evens out your lips.
Available in 35 highlight pigmented and work-ready shades that last up to 12 hours, touch-ups are now a thing of the past.
Ingredients
Phenyl Triemthicone, Polyethylene, Dimethicone
How to Use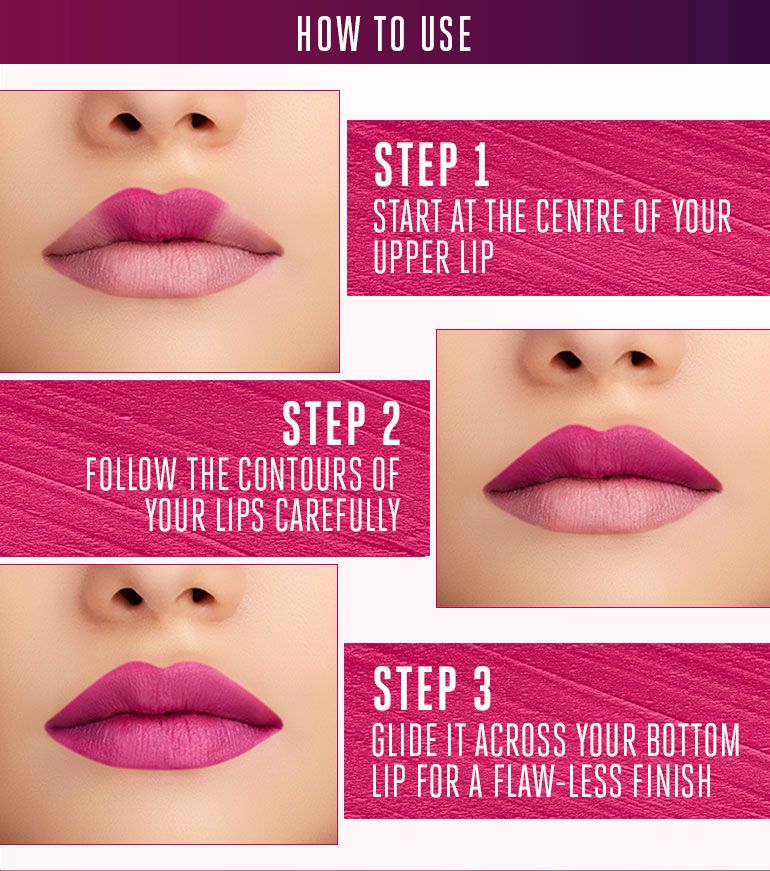 Additional Info
Variant:
MP8 Rosy Sunday
|
MRP:
Rs. 550
(incl. of all taxes)
Variant:
MR21 Brick Blush
|
MRP:
Rs. 525
(incl. of all taxes)
Variant:
MP20 Pink Post
|
MRP:
Rs. 500
(incl. of all taxes)
Variant:
Deep Wine
|
MRP:
Rs. 550
(incl. of all taxes)
Variant:
Coffee Command
|
MRP:
Rs. 550
(incl. of all taxes)
Variant:
Peachy Affair
|
MRP:
Rs. 550
(incl. of all taxes)
Variant:
Plum Pink
|
MRP:
Rs. 550
(incl. of all taxes)
Variant:
Iconic Red
|
MRP:
Rs. 550
(incl. of all taxes)
Variant:
Brown Walnut
|
MRP:
Rs. 550
(incl. of all taxes)
Variant:
MP2 Ruby Rush
|
MRP:
Rs. 550
(incl. of all taxes)
Variant:
MR4 Roseatte Red
|
MRP:
Rs. 550
(incl. of all taxes)
Variant:
Cherry Chic
|
MRP:
Rs. 550
(incl. of all taxes)
Variant:
MR9 Red Letter
|
MRP:
Rs. 550
(incl. of all taxes)
Variant:
Pink Rose
|
MRP:
Rs. 550
(incl. of all taxes)
Variant:
MM1 Mauve Matter
|
MRP:
Rs. 550
(incl. of all taxes)
Variant:
Dusty Pink
|
MRP:
Rs. 550
(incl. of all taxes)
Variant:
Blush Pink
|
MRP:
Rs. 550
(incl. of all taxes)
Variant:
MB2 Caramel Latte
|
MRP:
Rs. 550
(incl. of all taxes)
Variant:
Red Rust
|
MRP:
Rs. 550
(incl. of all taxes)
Variant:
Red Coat
|
MRP:
Rs. 550
(incl. of all taxes)
Variant:
Burgundy Passion
|
MRP:
Rs. 550
(incl. of all taxes)
Variant:
Blushing Nude
|
MRP:
Rs. 550
(incl. of all taxes)
Variant:
Red Twist
|
MRP:
Rs. 550
(incl. of all taxes)
Variant:
Garnet Punch
|
MRP:
Rs. 550
(incl. of all taxes)
Variant:
Rose Day
|
MRP:
Rs. 550
(incl. of all taxes)
Variant:
Rustic Brown
|
MRP:
Rs. 525
(incl. of all taxes)
Variant:
MB1 Chocolate Crush
|
MRP:
Rs. 550
(incl. of all taxes)
Variant:
MR22 Scarlet Surge
|
MRP:
Rs. 550
(incl. of all taxes)
Variant:
Coral Date
|
MRP:
Rs. 500
(incl. of all taxes)
Variant:
Berry Base
|
MRP:
Rs. 550
(incl. of all taxes)
Variant:
MP5 Maroon Mix
|
MRP:
Rs. 500
(incl. of all taxes)
Variant:
LC R3 Caramel Cut
|
MRP:
Rs. 525
(incl. of all taxes)
Variant:
Sangria Weekend
|
MRP:
Rs. 550
(incl. of all taxes)
Variant:
MR19 Crimson Cue
|
MRP:
Rs. 500
(incl. of all taxes)
Variant:
Red Velevt
|
MRP:
Rs. 550
(incl. of all taxes)
Variant:
MP21 Fuchsia File
|
MRP:
Rs. 500
(incl. of all taxes)
Variant:
MP19 Blush Book
|
MRP:
Rs. 500
(incl. of all taxes)
Variant:
MR6 Coral Date
|
MRP:
Rs. 550
(incl. of all taxes)
Variant:
Pink Party
|
MRP:
Rs. 500
(incl. of all taxes)
Variant:
Pink Perfect
|
MRP:
Rs. 550
(incl. of all taxes)
Country of Origin:
India
Name of Manufacturer / Importer / Brand:
Hindustan Unilever Ltd
Address of Manufacturer / Importer / Brand:
Unilever House, B D Sawant Marg, Chakala Andheri East - 400099
Delivery & Returns