Dr. Sheth's Basic Brightening Daily Cleanser with Rosehip Seed Oil, Almond & Vitamin E
Product Description
Dr. Sheth's Basic Brightening Daily Cleanser with Rosehip Seed Oil, Almond & Vitamin E
A cleanser like no other- get ready for a mindful start to your a.m./p.m. routine! Hydrating, repairing, cleansing with every wash- no we're not kidding!!
Everything you need to know

Dr. Sheth's is a dermatologist formulated luxury skincare range designed exclusively for Indian skin by three generations of skin doctors. Our product range is naturally inspired, medically created and scientifically validated. We respect the environment we live in and in line with this principle, all our products are vegan, cruelty-free, toxins-free and wherever possible, sustainably derived.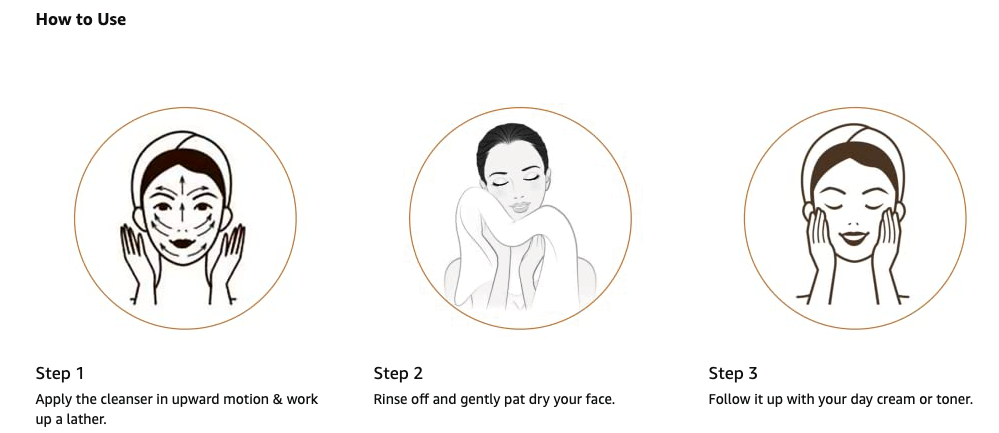 Ingredients
Key Ingredients:
Rosehip Seed Extract
Almond Oil (brightening, scar removal)
Vitamin E (hydrating)
Sodium Cocoyl Taurate (repairing) (Coconut derived cleansing agent)
Full Ingredients List: Cocoamidopropyl Betaine (cleansing agent)|Capryl Glucoside (Vegetable derived cleansing agent)|Glycerin (hydrating agent)|Polyquarternium 7 (skin conditioning agent)|Acrylates/Alkyl Acrylates Cross Polymer (gelling agent)|Phenoxyethanol (preservative)|Disodium EDTA (heavy metal remover)|Sensitive skin safe perfume|Purified Water (hydrating)