Detoxie Acne Marks & Spots Removal Regime (pack of 3)
Get a clear and healthy skin with Detoxie combo pack.
Pick your best offer
Everything you need to know
This pack contain:
Screen Relief & Blue Defense Face Serum (30ml)
The serum is specially formulated to act as an umbrella that protects skin from HEV damage and at the same time imparts natural glow, deep nutrition, and quick plumping impact.

Your skin's screen guard!
Benefits:
1. Protects skin from Blue light emissions of mobiles and other screen devices
2. Regular use helps with clearer, brighter anf firmer skin
3. Packed with powerful 5% Vitamin C, 5% Niacinamide & Hyaluronic Acid
4. Can be used in the am or pm
5. Can be used with your make up. Best to layer it with a moisturizer or night cream
Oil & Sebum Control, Anti-Stress Acne Repair Gel (35ml)
Japanese Matcha, Pear Juice Filtrate, Tea Tree Extract, & Neem, deliver quick results to help prevent acne, reduce marks & promote clear, even skin tone. This acne gel has been specially formulated using acne busters from Japan to try & give you fast and visible results, just when you need them.
It's a known fact, there's no one reason why acne could occur. As if the genes and hormonal tendencies weren't enough, we also have tons of urban reasons to develop acne – smog, dust, pollution, the food we love and multiple stresses in life. Luckily, Detoxie has a solution that fixes most of this. This is not a normal acne gel, this is your friend, for life. And quite unlike acne, that occurs when you just don't need it, our gel saves you, just when you need it.
Anti-Fatigue & Anti-Pollution Glow Restore Face Pack (100g)
A high grade Kaolin Clay face pack, that absorbs excess oil, clears pores and visibly improves the complexion for normal, combination & acne prone skin. An extremely soft face pack, infused with Japanese Matcha, Turmeric, Vitamin E & Hyaluronic Acid, the face pack delivers quick results that ensure a firm skin and a soft glow.
Ever felt like you've been running all day/week and you needed a break? Well, your skin needs a break too and a lot of rejuvenation. Skin is the largest organ of our body - the perfect canvas for stress to show first. Detoxie has made the softest face pack you would have used till date, that gives your skin the much required detox from the daily environmental stresses it is exposed to. It helps your skin relax, get the much required hydration and unclogs the pores to keep you going, brighter than yesterday.
Ingredients
Screen Relief & Blue Defense Face Serum (30ml)
Each 10 ml Contains: Agaricus Campestris (Mushroom) Extract 200 mg, Embelica Officinalis (Amla) 200 mg, Aloe Barbadensis (Aloe Vera) Leaf Extract 200 mg, Glycyrrhiza Glabra (Liquorice) Extract 150 mg, Pyrus Malus (Apple) Extract 150 mg, Citrus Sinensis (Orange) Extract 100 mg. Other Excipients: Xanthan Gum, Hyaluronic Acid Propanediol,Liposhield,Vitamin B3,Vitamin C(Kakadu Plum)
Oil & Sebum Control, Anti-Stress Acne Repair Gel (35ml)
Willow Bark, Neem Leaf, Pear Juice, Japanese Matcha, Tea Tree
Anti-Fatigue & Anti-Pollution Glow Restore Face Pack (100g)
Xanthan Gum, Tocopheryl Acetate (Vitamin E), Sodium Benzoate, PVP K30, Purified Water, Potassium Sorbate, Polysorbate 20, Magnesium Aluminum Silicate (Veegum), Kaolin, Isopropyl Palmitate, Hyaluronic Acid, Glyceryl Mono Stearate, Glycerin, FD&C Yellow # 5 (CI 19140), Emulsifying Wax, Curcuma Longa (Turmeric) Extract, Citric Acid, Cetyl Alcohol, Camellia Sinensis Powder, C15-19 Alkane (Emogreen L19), Benzyl Alcohol, Bentonite, Allantoin, Fragrance
How to Use
Screen Relief & Blue Defense Face Serum (30ml)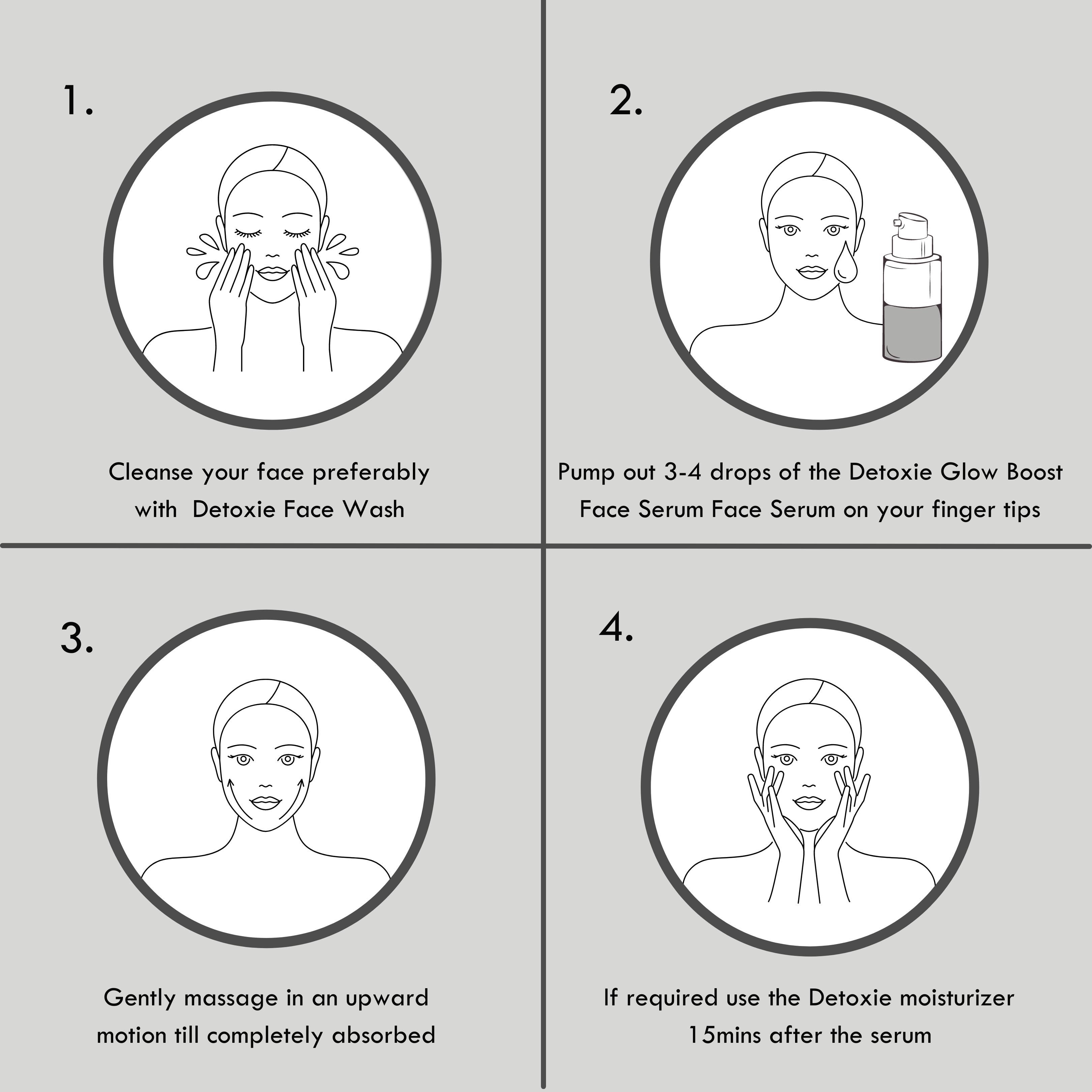 Oil & Sebum Control, Anti-Stress Acne Repair Gel (35ml)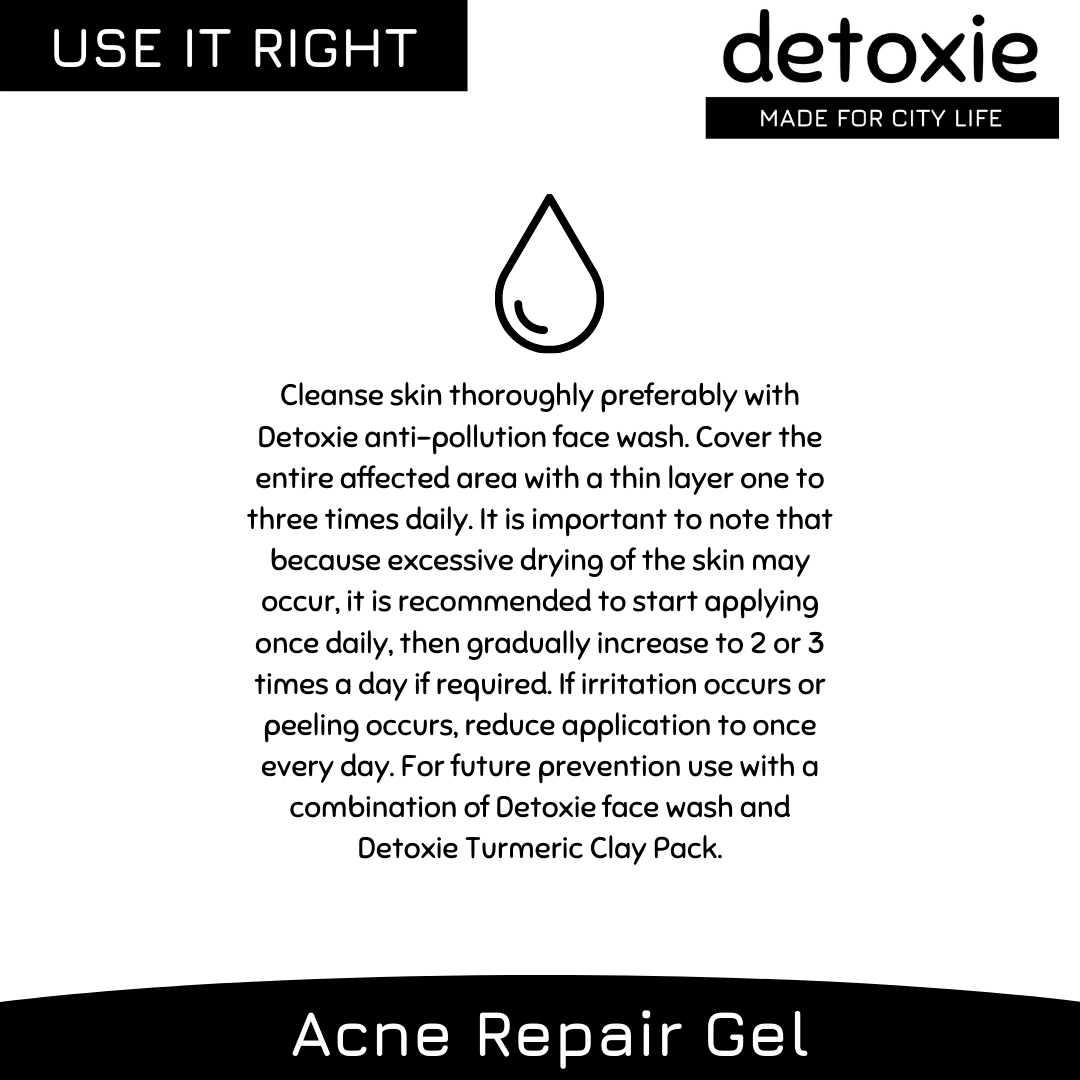 Anti-Fatigue & Anti-Pollution Glow Restore Face Pack (100g)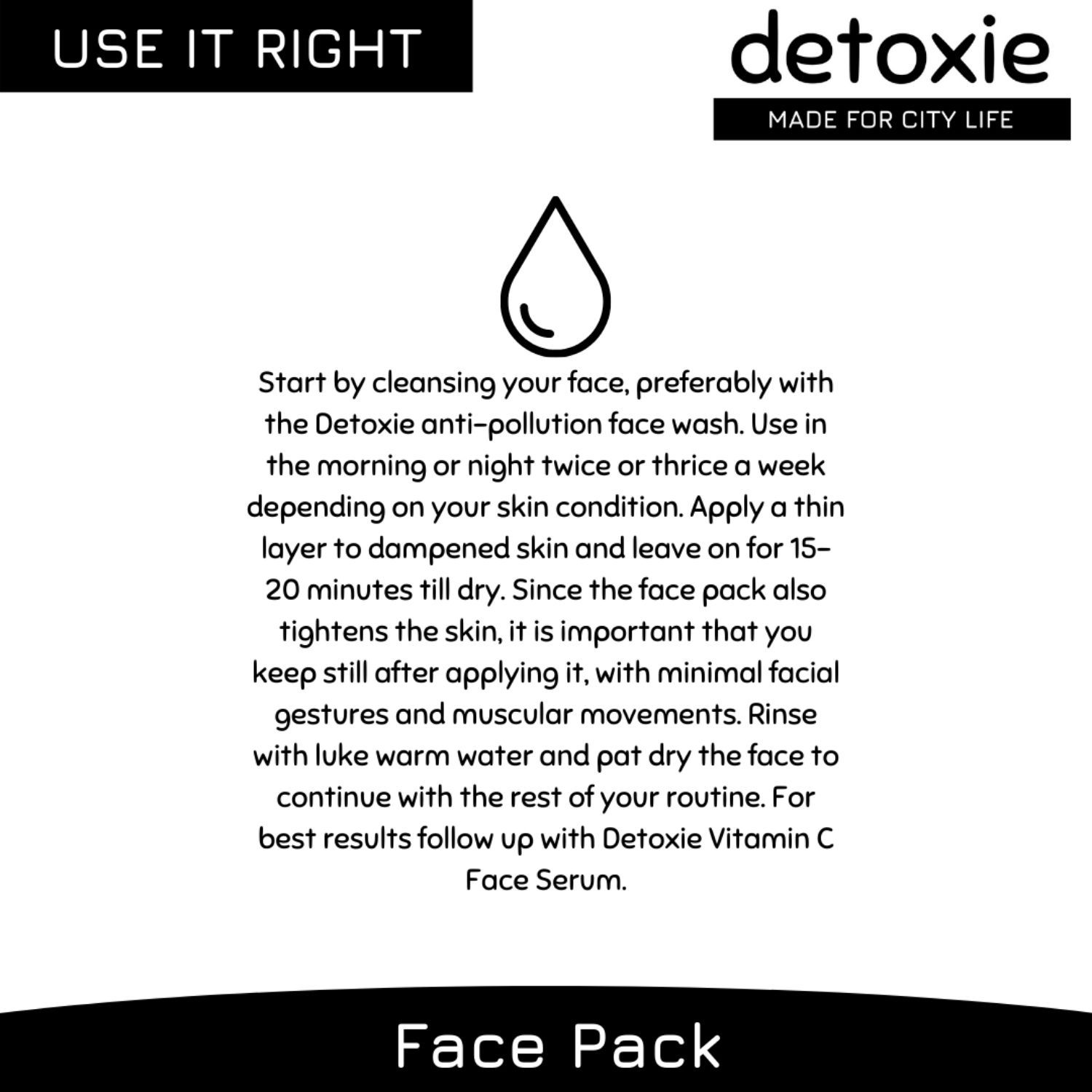 Additional Info
MRP:
Rs. 1980
(incl. of all taxes)
Country of Origin:
India
Name of Manufacturer / Importer / Brand:
Pristle Products Private Limited
Address of Manufacturer / Importer / Brand:
3-B-21, BP, NIT, Faridabad-121001
Delivery & Returns