Colorbar Nail Lacquer (12ml)
Paint your nails with a vibrant hue!!!
Everything you need to know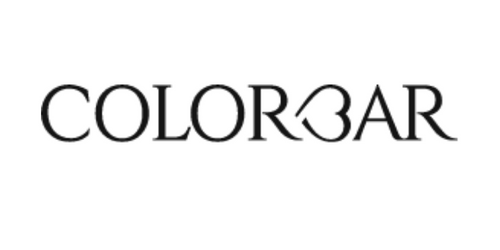 Its matte madness everywhere with our ultra-matte Matte Nail Lacquer.
Coat your nails with a rich color that turns matte within seconds of application.
Available in 11 shades trendy enough to make you fall in love with matte. 7-Free Formula. Made in France.
Ingredients
Butyl Acetate, ETHYL ACETATE, NITROCELLULOSE, ISOPROPYL ALCOHOL, EXPOXY RESIN, ACETYL TRIBUTYL CITRATE, STYRENE ACRYLATES CO POLYMER, STEARALKONIUM BENTONATE, -BUTYL ALCOHOL, Mica coated titanium dioxide, Titanium dioxide C.i77891, Black iron oxide, C.177510, D&C Yellow5aL lake, C111680, D&C Red 6 Ba C.177510, D&C Red 34 Ca lake, C 115880
How to Use
Apply one coat of base coat to clean, dry nails, followed by two coats of Colobar's Matte nail lacquer.
Wait 60 seconds for the first coat to dry, before applying the second coat.
Pro-tip: Matte lacquer has a tendency to dry quickly, so layer it on in thin coats, allowing each coat to dry completely before applying the next coat.
Additional Info
Variant:
Wild Grapes
|
MRP:
Rs. 199
(incl. of all taxes)
Variant:
Frooties
|
MRP:
Rs. 199
(incl. of all taxes)
Variant:
Lavender Fete
|
MRP:
Rs. 199
(incl. of all taxes)
Variant:
Graphite
|
MRP:
Rs. 199
(incl. of all taxes)
Variant:
Boss Baby
|
MRP:
Rs. 199
(incl. of all taxes)
Variant:
Orchid Rush
|
MRP:
Rs. 199
(incl. of all taxes)
Variant:
Beige Break
|
MRP:
Rs. 199
(incl. of all taxes)
Variant:
Plum Shot
|
MRP:
Rs. 199
(incl. of all taxes)
Variant:
Blue Knight
|
MRP:
Rs. 199
(incl. of all taxes)
Variant:
Peach Kiss
|
MRP:
Rs. 199
(incl. of all taxes)
Variant:
Yellow Mellow
|
MRP:
Rs. 199
(incl. of all taxes)
Variant:
Aquamarine
|
MRP:
Rs. 199
(incl. of all taxes)
Variant:
Foxtrot
|
MRP:
Rs. 199
(incl. of all taxes)
Variant:
Flamenco
|
MRP:
Rs. 199
(incl. of all taxes)
Variant:
Queenie
|
MRP:
Rs. 199
(incl. of all taxes)
Variant:
Mustard Crop
|
MRP:
Rs. 199
(incl. of all taxes)
Variant:
Ultra Pink
|
MRP:
Rs. 199
(incl. of all taxes)
Variant:
Scarelet Flare
|
MRP:
Rs. 199
(incl. of all taxes)
Variant:
Haute Red
|
MRP:
Rs. 199
(incl. of all taxes)
Variant:
Jade Days
|
MRP:
Rs. 199
(incl. of all taxes)
Variant:
Scotland
|
MRP:
Rs. 199
(incl. of all taxes)
Variant:
Sweet Coral
|
MRP:
Rs. 199
(incl. of all taxes)
Variant:
Velvet Pink
|
MRP:
Rs. 199
(incl. of all taxes)
Variant:
Coral Pops
|
MRP:
Rs. 199
(incl. of all taxes)
Variant:
Admiral
|
MRP:
Rs. 199
(incl. of all taxes)
Country of Origin:
India
Name of Manufacturer / Importer / Brand:
Colorbar Comsmetics Pvt Ltd
Address of Manufacturer / Importer / Brand:
4 Community Centre, New Friends Colony, New Delhi-110025