Bombay Shaving Company Beard Growth Kit
This advanced kit includes our superfood induced natural hair growth formula which will speed up your patchy hair growth.
Pick your best offer
Everything you need to know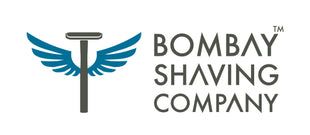 Enjoy the finest beard growth kit with Bombay Shaving Company. This beard growth set helps start growing the beard of your dreams. Cleanse, activate, grow and relax with the best beard growth kit there is. This beard growth kit serves as a great gift for anyone.This kit contains: Bombay Shaving Company Onion Beard Growth Oil (30 ml): This oil is the perfect daily companion for growing beards. Light, non-greasy and incredibly nourishing, this beard oil is packed with 10 essential oils to soften and nourish even the roughest of beards. Infused with onion oil, this beard oil helps increase linear hair growth by increasing the blood circulation. Natural, highly conditioning beard oils, such as argan, palmarosa, jojoba and almond hydrate rough beard hair leaving it soft and tame throughout the day, while providing the right amount of nutrition and nourishment. This daily use beard oil also contains orange oil and vitamin E that prevent hair loss by enhancing the oxygen uptake in the blood flow towards the scalp. Rosemary oil is well known for its aromatherapy properties while turmeric extracts and tea tree oil provide antibacterial and antiseptic properties. For best results, add this beard oil to your daily after-shower routine. Use twice daily. Simply drop the desired amount of beard oil into your palm.
Bombay Shaving Company Charcoal Face Wash with Activated Charcoal (45 gms): Bombay Shaving Company Charcoal Face Wash for men is formulated with organic bamboo charcoal. This deep cleansing charcoal face wash purifies and refreshes your skin and leaves it healthy and nourished. Activated Bamboo Charcoal eliminates dirt, dead skin cells and excess oil while retaining essential moisture. This face wash has anti-pollution properties that visibly help reduce blackheads, dark spots, pimples and other blemishes with regular use. Activated bamboo charcoal can work wonders for your complexion and consequently, your confidence.
Bombay Shaving Company Beard Activator: The 0.5mm, 540 titanium needle Beard Activator is an excellent growth stimulator. It helps activate hair follicles, maximize oil absorption and boost beard growth to its full potential.
A stress-busting playlist: Beardvana, that calms and relaxes and in turn, boosts beard growth. Beard Growth Tracker included to help you stick to the regimen.
Ingredients
Bombay Shaving Face Wash: Activated Charcoal, Pomegranate Extracts, Turmeric, Papaya Extracts
Bombay Shaving Beard Growth Oil: Onion
How to Use
Bombay Shaving Company Onion Beard Growth Oil:
Drop the desired amount of oil into your palm. Use 3-4 drops for light, 6-7 for medium and 8-10 for long beards.
Spread the oil evenly on your palms then, massage into your beard and skin using your fingers.
Use a beard comb or beard brush for easy and even application of the oil. For best results, leave in overnight.
Note: It is recommended to do a patch test for people with sensitive skin.
Bombay Shaving Compat Charcoal Face Wash:
Apply a button-sized amount of the wash to your wet face and work into a lather.
Massage well for 1-2 minutes and rinse off with warm water.
For daily use.
Beard Activator:
Sanitise the Beard Activator before every use by submerging it in hot water for 15 minutes.
Do not apply excessive pressure while using the Beard Activator on your skin.
Do not use more than twice a week since your skin requires time to heal.
Do not use if your skin is prone to acne or if you have any cuts or injuries on your face.
Not to be shared with anyone.
Additional Info
MRP:
Rs. 839
(incl. of all taxes)
Country of Origin:
India
Name of Manufacturer / Importer / Brand:
Visage Lines Personal Care Pvt. Ltd.
Address of Manufacturer / Importer / Brand:
F-213-B, First Floor, Old M.B. Road, Lado Sarai, Delhi-110030
Delivery & Returns