Blue Heaven Powder Matte (3.5gm)
Get that beautiful matte finish on your lips!
Pick your best offer
Everything you need to know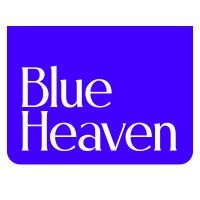 Perfect your look with a range of colours that are sophisticated and playful. And most importantly, long lasting. The Blue Heaven Powder Matte glides on effortlessly and gives your pout an unbelievable soft matte finish, while hydrating your lips. Now at affordable prices so you can the best of beauty, without having to break your budget.
How to Use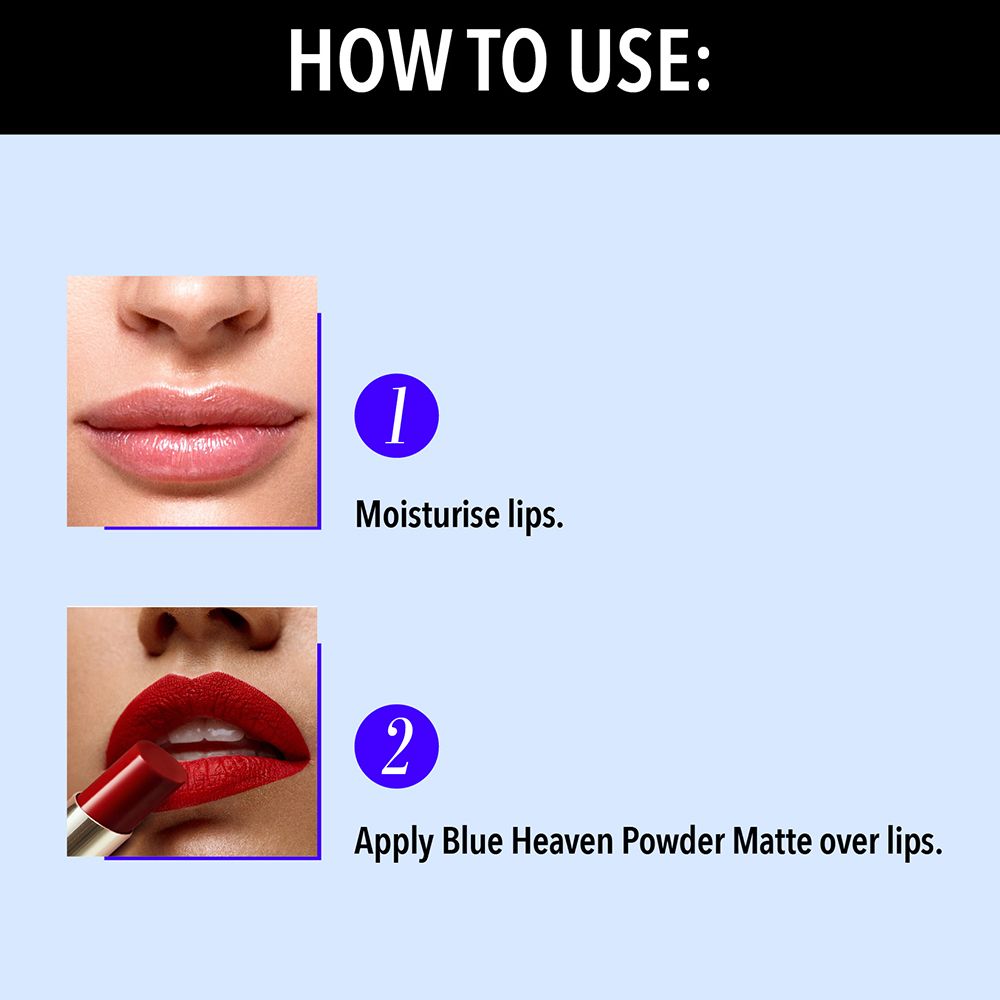 Additional Info
Variant:
Apple Orchard
|
MRP:
Rs. 165
(incl. of all taxes)
Variant:
Sienna Sunset
|
MRP:
Rs. 165
(incl. of all taxes)
Variant:
Flaming Red
|
MRP:
Rs. 165
(incl. of all taxes)
Variant:
Roby Glow
|
MRP:
Rs. 165
(incl. of all taxes)
Variant:
Woody Flush
|
MRP:
Rs. 165
(incl. of all taxes)
Variant:
Chest Nut
|
MRP:
Rs. 165
(incl. of all taxes)
Variant:
Queen Red
|
MRP:
Rs. 165
(incl. of all taxes)
Variant:
Dreamy Violet
|
MRP:
Rs. 165
(incl. of all taxes)
Variant:
Coral Touch
|
MRP:
Rs. 165
(incl. of all taxes)
Variant:
Toffee Brown
|
MRP:
Rs. 165
(incl. of all taxes)
Variant:
Barbie Doll
|
MRP:
Rs. 165
(incl. of all taxes)
Variant:
Pink Dust
|
MRP:
Rs. 165
(incl. of all taxes)
Variant:
Dahlia Fields
|
MRP:
Rs. 165
(incl. of all taxes)
Variant:
Tulip Pink
|
MRP:
Rs. 165
(incl. of all taxes)
Variant:
Scarlet Kiss
|
MRP:
Rs. 165
(incl. of all taxes)
Variant:
Risky Red RM02
|
MRP:
Rs. 165
(incl. of all taxes)
Variant:
Spicy Red
|
MRP:
Rs. 165
(incl. of all taxes)
Variant:
Fiery Orange
|
MRP:
Rs. 165
(incl. of all taxes)
Variant:
Rosy Lip
|
MRP:
Rs. 165
(incl. of all taxes)
Variant:
Mocha Madness
|
MRP:
Rs. 165
(incl. of all taxes)
Variant:
Brick Beauty
|
MRP:
Rs. 165
(incl. of all taxes)
Variant:
Merlot
|
MRP:
Rs. 165
(incl. of all taxes)
Variant:
Mystick Oak
|
MRP:
Rs. 165
(incl. of all taxes)
Variant:
Mahogany Moments
|
MRP:
Rs. 165
(incl. of all taxes)
Country of Origin:
India
Name of Manufacturer / Importer / Brand:
Blue Heaven Cosmetics Pvt. Ltd
Address of Manufacturer / Importer / Brand:
Blue Heaven Cosmetics Pvt. Ltd. Factory 24 Extention, Industrial Area, Baddi Distt Solan, HP - 173207
Delivery & Returns