Blue Heaven Hyperstay Super Matte Lipstick (2.2g)
Time to paint your lips with our finest range of Hyperstay Super Matte Lipstick in 16 glorious shades!
Pick your best offer
Everything you need to know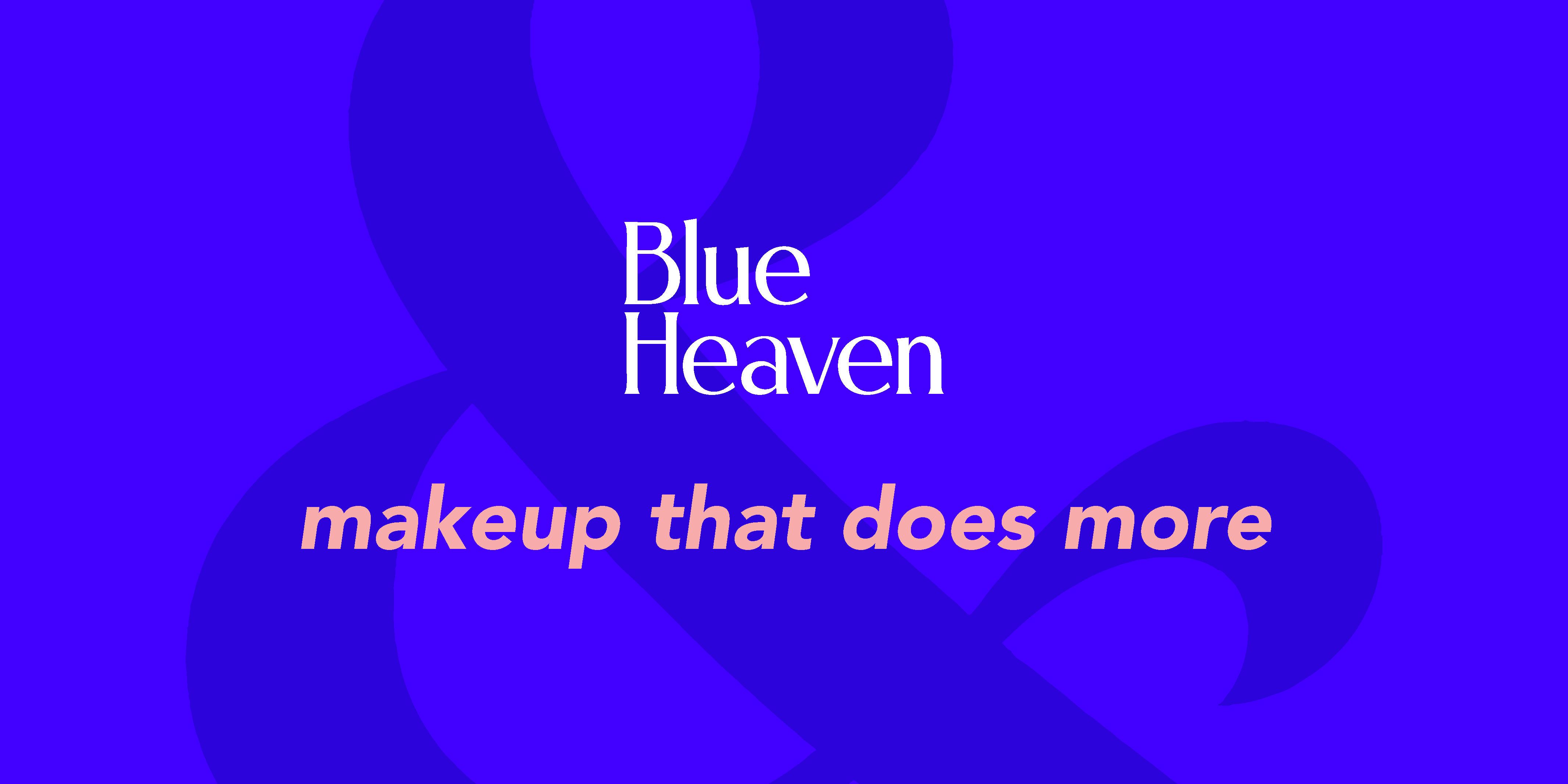 Blue Heaven cosmetics brings to you the finest range of ultra matte hyperstay supermatte lipsticks in 16 glorious shades. It's time to paint your lips with the most crave-worthy shades in a refined non-transferable formula.
Features:
- Pigment rich lipstick that delivers intense matte color in one swipe
- Super stay formula is long lasting and transfer-proof
- Comes in a compact packaging that is easy to carry
- Comes in 16 stunning shades that will amp up any look
Ingredients
Candelilla Wax, Microcrystalline Wax, Ozokerite Wax, Performalene And Approved Colours.
How to Use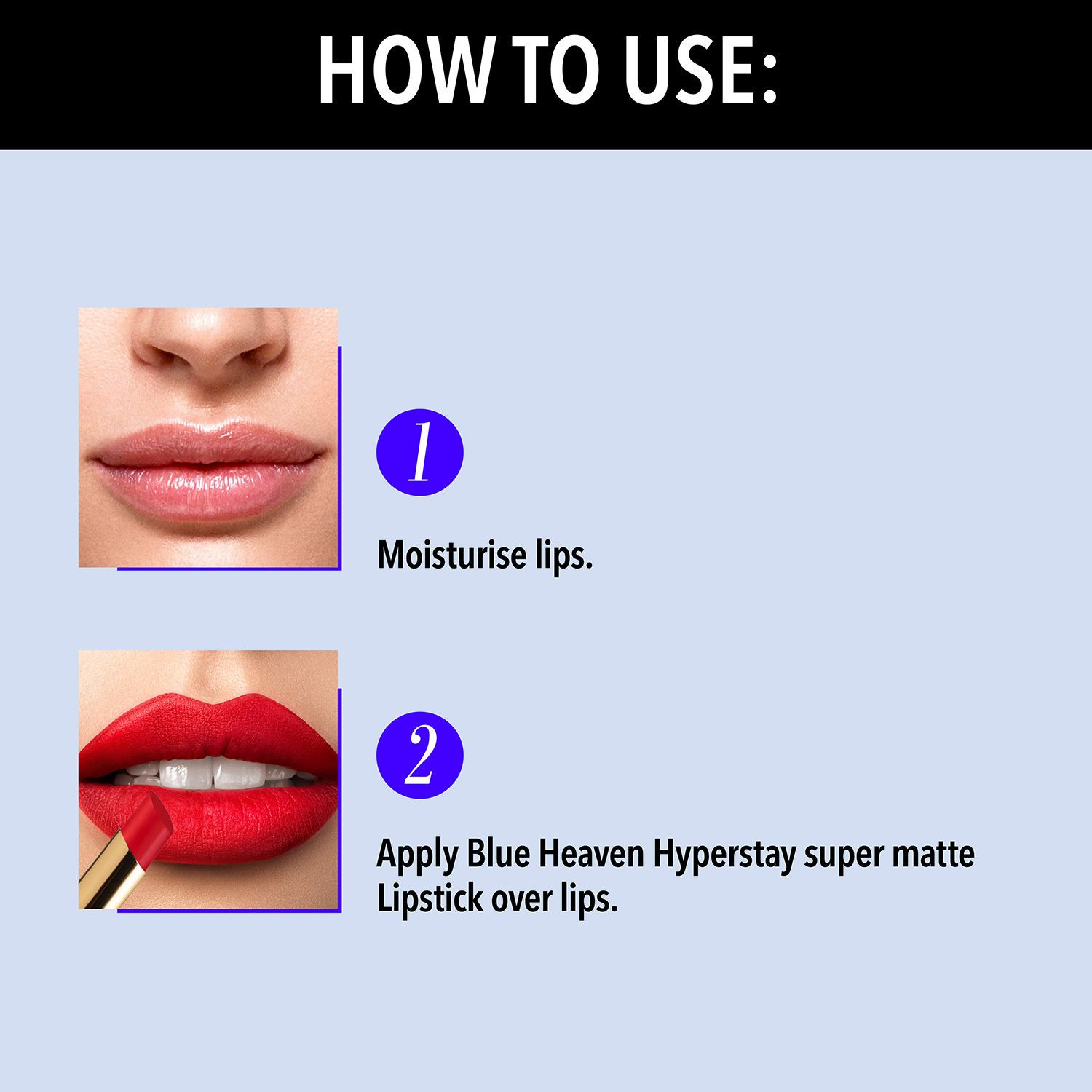 Additional Info
Variant:
Muted Rose- 720
|
MRP:
Rs. 300
(incl. of all taxes)
Variant:
Blushed Mood- 721
|
MRP:
Rs. 300
(incl. of all taxes)
Variant:
Cookie Chip- 715
|
MRP:
Rs. 300
(incl. of all taxes)
Variant:
Molten Latte- 727
|
MRP:
Rs. 300
(incl. of all taxes)
Variant:
Tomato Red 704
|
MRP:
Rs. 300
(incl. of all taxes)
Variant:
Smoked Violet 708
|
MRP:
Rs. 300
(incl. of all taxes)
Variant:
Plum Trap- 725
|
MRP:
Rs. 300
(incl. of all taxes)
Variant:
Exotic Red 701
|
MRP:
Rs. 300
(incl. of all taxes)
Variant:
Dusted Brown- 726
|
MRP:
Rs. 300
(incl. of all taxes)
Variant:
Caramel Cult- 714
|
MRP:
Rs. 300
(incl. of all taxes)
Variant:
Velvet Maroon 706
|
MRP:
Rs. 300
(incl. of all taxes)
Variant:
Rustic Red- 723
|
MRP:
Rs. 300
(incl. of all taxes)
Variant:
Baked Brown 713
|
MRP:
Rs. 300
(incl. of all taxes)
Variant:
Spicy Nude- 722
|
MRP:
Rs. 300
(incl. of all taxes)
Variant:
Softy Mauve- 724
|
MRP:
Rs. 300
(incl. of all taxes)
Variant:
Retro Style 703
|
MRP:
Rs. 300
(incl. of all taxes)
Country of Origin:
India
Name of Manufacturer / Importer / Brand:
Blue Heaven Cosmetics Private
Address of Manufacturer / Importer / Brand:
Blue Heaven Cosmetics Pvt. Ltd. Factory 24 Extention, Industrial Area, Baddi Distt Solan, HP - 173207
Delivery & Returns