Blue Heaven Crème Riche HD Lipstick
A lipstick that you will fall in love with!
Pick your best offer
Everything you need to know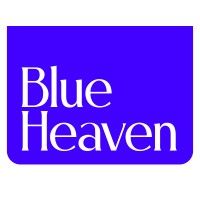 Introducing Blue Heaven Crème HD Lipstick in creme and matte variant. Its silky finish is comfortable to wear, trendy and available in 34 gorgeous shades. This lipstick has a rich formula and plush texture that offers high colour payoff in a single stroke.
Ingredients
Castor Oil, Approved Pigment, Candellila Wax, Lanolin, Bees Wax, Ozokerite Wax, Carnauba Wax, Cetyl Alcohol, Propyl Paraben, Vitamin E, Perfume, IPM, BHT
How to Use
Apply lipstick in the center of your upper lip and follow the contours of your mouth. Glide the lipstick across the entire bottom lip.
Additional Info
Variant:
Red 101
|
MRP:
Rs. 75
(incl. of all taxes)
Variant:
Natural 152
|
MRP:
Rs. 75
(incl. of all taxes)
Variant:
Pink 139
|
MRP:
Rs. 75
(incl. of all taxes)
Variant:
Maroon 111
|
MRP:
Rs. 75
(incl. of all taxes)
Variant:
Coffee 123
|
MRP:
Rs. 75
(incl. of all taxes)
Variant:
Red 103
|
MRP:
Rs. 75
(incl. of all taxes)
Variant:
Red 106
|
MRP:
Rs. 75
(incl. of all taxes)
Variant:
Maroon 115
|
MRP:
Rs. 75
(incl. of all taxes)
Variant:
Maroon 112
|
MRP:
Rs. 75
(incl. of all taxes)
Variant:
Red 110
|
MRP:
Rs. 75
(incl. of all taxes)
Variant:
Coffee 121
|
MRP:
Rs. 75
(incl. of all taxes)
Variant:
Maroon 118
|
MRP:
Rs. 75
(incl. of all taxes)
Variant:
Red 195
|
MRP:
Rs. 75
(incl. of all taxes)
Variant:
Purple 162
|
MRP:
Rs. 75
(incl. of all taxes)
Variant:
Red 107
|
MRP:
Rs. 75
(incl. of all taxes)
Variant:
Purple 167
|
MRP:
Rs. 75
(incl. of all taxes)
Variant:
Magenta 133
|
MRP:
Rs. 75
(incl. of all taxes)
Variant:
Maroon 119
|
MRP:
Rs. 75
(incl. of all taxes)
Variant:
Red 197
|
MRP:
Rs. 75
(incl. of all taxes)
Variant:
Purple 164
|
MRP:
Rs. 75
(incl. of all taxes)
Variant:
Red 104
|
MRP:
Rs. 75
(incl. of all taxes)
Variant:
Pink 137
|
MRP:
Rs. 75
(incl. of all taxes)
Variant:
Magenta 165
|
MRP:
Rs. 75
(incl. of all taxes)
Variant:
Red 196
|
MRP:
Rs. 75
(incl. of all taxes)
Variant:
Coffee Brown 145
|
MRP:
Rs. 75
(incl. of all taxes)
Country of Origin:
India
Name of Manufacturer / Importer / Brand:
Blue Heaven Cosmetics Private
Address of Manufacturer / Importer / Brand:
PLOT NO- 86, THIRD FLOOR, SECTOR 44, Gurgaon, Haryana, 122003
Delivery & Returns