Belora Cosmetics Breathable Nail Polish (8ml)
Be Yourself In Style, To The Tip of Your Nails.
Everything you need to know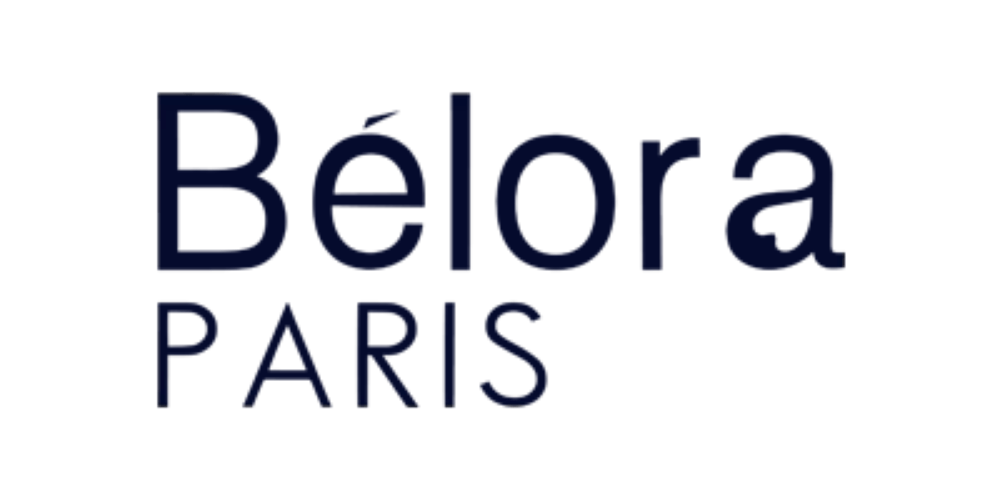 Belora Paris Breathable Made Safe Longstay Nail Polish
Belora Breathable nail paint is the first Made Safe certified nail paint across Europe & Asia. Formulated with advanced technology, it allows air / Oxygen to pass through and let your nails breathe. So ladies, say goodbye to yellowing of nails often caused by regular nail paints. Made with AD innovation to ensure quick drying time and infused with patented gloss enhancing polymers for intense colours.
Key features include:
-Intense colours ranging from pastels to hot french reds & large mellalic range.
-Ultra fast drying
-Longwear
-Breathable technology that allows oxygen & air to pass through
-Free from 20 toxins often used in nail polish
-100% Vegan & cruelty free
Ingredients
Ethyl Acetate, Butyl Acetate, Nitrocellulose, Acetyl Tributyl Citrate, Isopropyl Alcohol, Polyester-23, Acrylates Copolymer, Stearalkonium Bentonite, Styrene/Acrylates Copolymer, Adipic Acid/Neopentyl Glycol/ Trimellitic Anhydride Copolymer, Diacetone Alcohol, Sucrose Acetate Isobutyrate, Silica, Pentaerythrityl Tetraisostearate, Phosphoric Acid, Approved colors
How to Use
Start from the center of the nail and move sideways. For added drama you can use two coats of the nail paint.
Additional Info
Variant:
6 Rose Pink
|
MRP:
Rs. 199
(incl. of all taxes)
Variant:
12 Hot Pink
|
MRP:
Rs. 199
(incl. of all taxes)
Variant:
13 Ruby Fun
|
MRP:
Rs. 199
(incl. of all taxes)
Variant:
Met Bronze
|
MRP:
Rs. 199
(incl. of all taxes)
Variant:
Met Gold
|
MRP:
Rs. 199
(incl. of all taxes)
Variant:
11 Sunflower
|
MRP:
Rs. 199
(incl. of all taxes)
Variant:
4 Peachy Love
|
MRP:
Rs. 199
(incl. of all taxes)
Variant:
10 Uniquely You
|
MRP:
Rs. 199
(incl. of all taxes)
Variant:
Met Blue
|
MRP:
Rs. 199
(incl. of all taxes)
Variant:
Met Pink
|
MRP:
Rs. 199
(incl. of all taxes)
Variant:
Vampire Blood
|
MRP:
Rs. 199
(incl. of all taxes)
Variant:
Met Chrome
|
MRP:
Rs. 199
(incl. of all taxes)
Variant:
5 Nudest Nude
|
MRP:
Rs. 199
(incl. of all taxes)
Variant:
30 Met Purple
|
MRP:
Rs. 199
(incl. of all taxes)
Variant:
Coffee Brown
|
MRP:
Rs. 199
(incl. of all taxes)
Variant:
20 Tea Time
|
MRP:
Rs. 199
(incl. of all taxes)
Variant:
9 Pure White
|
MRP:
Rs. 199
(incl. of all taxes)
Variant:
1 Calm Blue
|
MRP:
Rs. 199
(incl. of all taxes)
Variant:
Plumy Plum
|
MRP:
Rs. 199
(incl. of all taxes)
Variant:
14 Parisian Red
|
MRP:
Rs. 199
(incl. of all taxes)
Variant:
8 Fun Nude
|
MRP:
Rs. 199
(incl. of all taxes)
Variant:
7 Luv Brown
|
MRP:
Rs. 199
(incl. of all taxes)
Variant:
Passion Pink
|
MRP:
Rs. 199
(incl. of all taxes)
Variant:
Met Copper
|
MRP:
Rs. 199
(incl. of all taxes)
Variant:
Met Champange
|
MRP:
Rs. 199
(incl. of all taxes)
Variant:
3 Almondy
|
MRP:
Rs. 199
(incl. of all taxes)
Variant:
15 Mah'roon
|
MRP:
Rs. 199
(incl. of all taxes)
Variant:
2 Luv Lavender
|
MRP:
Rs. 199
(incl. of all taxes)
Variant:
Met Silver
|
MRP:
Rs. 199
(incl. of all taxes)
Country of Origin:
India
Name of Manufacturer / Importer / Brand:
Chillpill Ventures
Address of Manufacturer / Importer / Brand:
250 bis boulevard Saint Germain 75007 Paris, France, India Office Address - 890, Gurgaon