Bella Vita Organic Glowner Rose Water Face Toner & Mist - Natural Toner Spray for Glowing Skin for All Skin Type (200ml)
Product Description
Bella Vita Organic Glowner Rose Water Face Toner & Mist - Natural Toner Spray for Glowing Skin for All Skin Type (200ml)
Oily skin with open pores? Just add this toner into your daily cleansing routine for instant results! Spray away and even use it as a mist for the day.
Pick your best offer
Everything you need to know

Bella Vita Organic Glowner Rose Water Face Toner & Mist 200 ml Natural Toner Spray for Glowing Skin for All Skin Type
A simple solution is to add a natural face toner in between using your face wash and your moisturizer. Using a toner will help you close any open pores, it also helps maintain the pH balance of your skin, keeps your skin firm, and helps reduce the visibility of fine lines and wrinkles.
Glowner Rose Water skin toner & mist is a natural and ayurvedic skin toner that helps hydrate your face and provides glow to it. Additionally, as a face toner, it helps you minimize open pores, fine lines, wrinkles, and boosts the collagen production in your skin. Like every toner, it should be used after deep cleansing your face so the pores are open for the liquid to get into your skin and show results better and sooner. It is the best toner for oily skin in today's time as the basil extract helps control oil secretion and prevents acne formation.
It can also be used as a face mist any time of the day to refresh your skin. It will hydrate your face when you're out in the sun.
Benefits: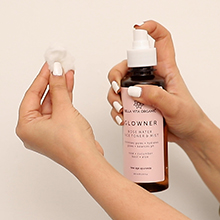 Hydrate Skin: Deeply Hydrates and Rejuvenates Skin.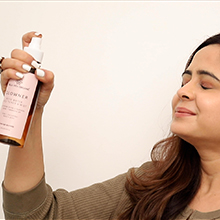 Provide Nourishment: Soothes, Softens, and Nourishes Skin.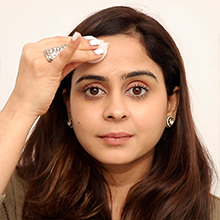 Balances pH level: Balances the pH levels and Tones Skin.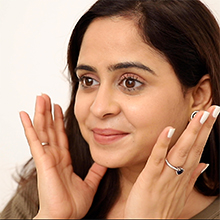 Minimize Pores: Minimizes Pores and Provides Glow.
Ingredients
Key Ingredients:

Basil: Basil has anti-bacterial and anti-inflammatory properties that prevent acne. It is an excellent pore cleanser as it contains natural oils that help act as a natural cleanser and remove surplus oil and impurities. It also soothes and calms the skin, swelling, and pain that may come with acne.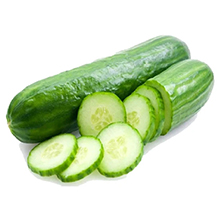 Cucumber: Cucumber helps reduce premature aging. It calms and soothes skin. Cucumber can seep deep within the skin due to its high water content and heal it. It also helps minimize pores and helps tighten the skin.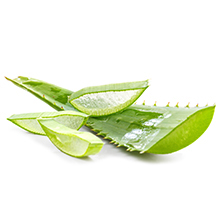 Aloe Vera: Aloe Vera contains enzymes, antioxidants, vitamins A, and C that treat burns, acne, dry skin, and many other skin issues. It is highly inflammatory too.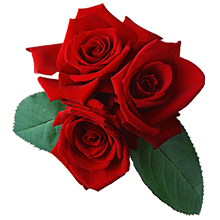 Rose: Rose Water helps maintain the skin's pH balance and controls excess oil secretion. It has anti-inflammatory properties that help reduce any redness on the skin. It removes dirt accumulated in clogged pores and helps reduce acne too.
How to Use
As A Mist:

Step 1: Close your eyes and spray all over your face and neck.

Step 2: Let it absorb naturally.

Repeat as and when needed for instant freshness.

As A Toner:

Step 1: Deep cleanse your face with a face wash or a cleanser.

Step 2: Spray on a cotton pad and apply all over your face.

Repeat every day for a firm and glowing face.
Additional Info
MRP:
Rs. 299
(incl. of all taxes)
Country of Origin:
India
Name of Manufacturer / Importer / Brand:
Idam Natural Wellness Pvt. Ltd.
Address of Manufacturer / Importer / Brand:
Gurgaon
Delivery & Returns