Beardo Creme Power Styling Hair Wax (75g)
The hold that doesn't break!!!
Pick your best offer
Everything you need to know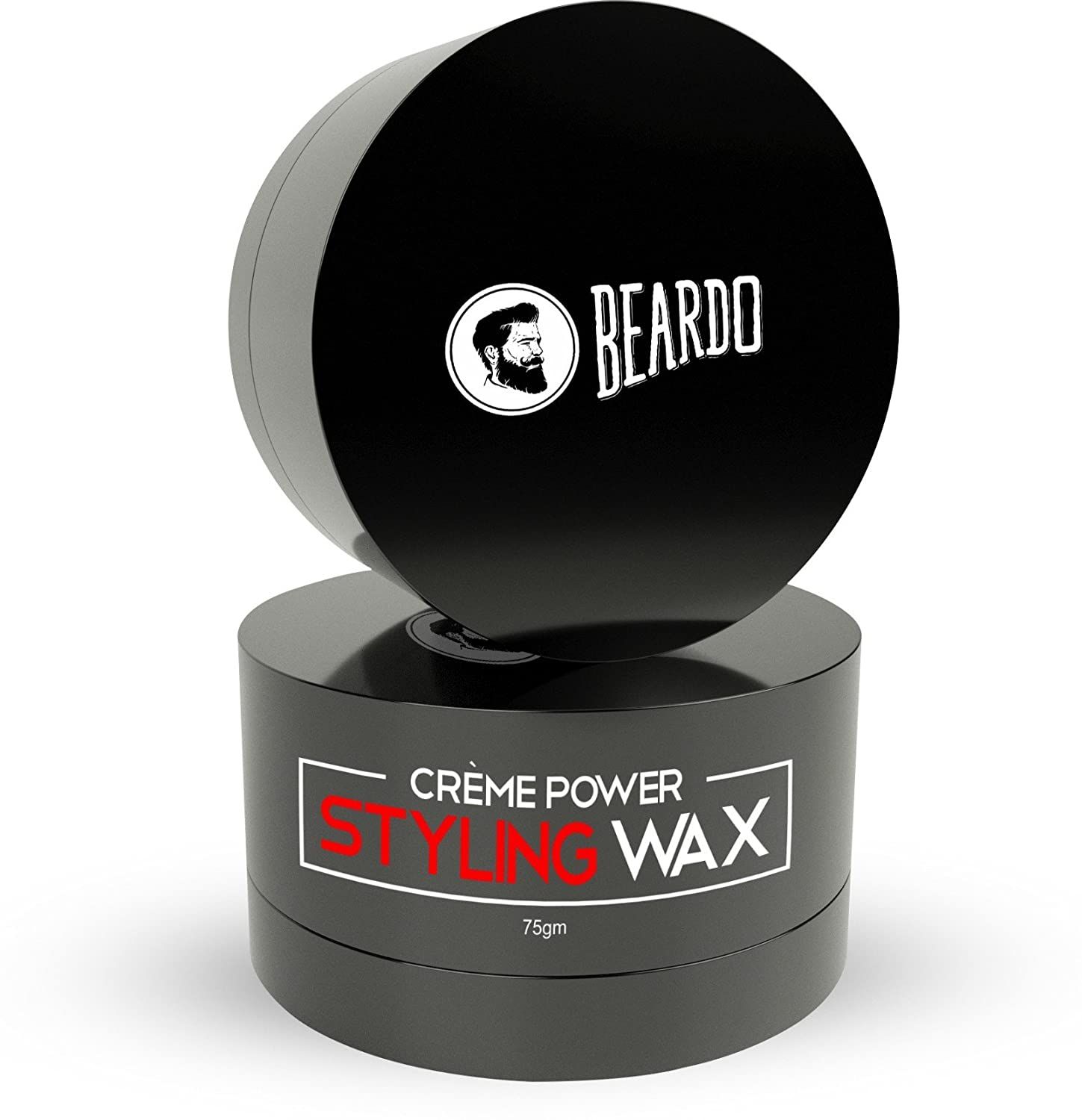 Your Style All Day. Beardo contains a blend of ingridients that will give you the strong hold your hair needs to keep your style looking neat and clean all day long. Beardo works by clinging to the strands and holding them together. This adds thikness and textures the hair to enhance almost any style.
Hairstyles for Men at its Finest with Beardo!
Beardo Crème Power Styling Wax is designed to style all kinds of hair. Beardo uses naturally occurring ingredients such as Bees Wax, Ozokerite Wax, and Carnauba Wax amongst others to ensure there is no damage to your hair. In fact, Beardo Crème Power Styling Wax is actually healthy. Styling and hair care – all in one.
Create custom hairstyles and enhance your look with Beardo Crème Power Styling Wax.
Benefits of Using Hair Wax
Hair Wax, as opposed to Hair Gel, is water and oil based, which means there is no alcohol in it. Alcohol can be harmful to the hair with prolonged use, unlike wax, which is good for hair.
Hair Gel, once it sets in your hair, makes it difficult to reshape your hairstyle. Hair Wax, on the other hand, is versatile. Beardo Crème Power Styling Wax has a such a great hold that it can be reshaped to change your style at any point. Why rock one hairstyle, when you can rock three?
Wax Styling is the way to go for the modern man!
Ingredients
Ozokerite Wax: Adds thickness to hair Provides long hold Protects hair shade Keeps hair non-sticky Beeswax: Natural hair moisturizer Stimulates hair growth Prevents hair loss Makes styling effortless Carnauba Wax: Prolongs the effect Adds shine to the hair Gives volume Makes hair resistant to pollution
How to Use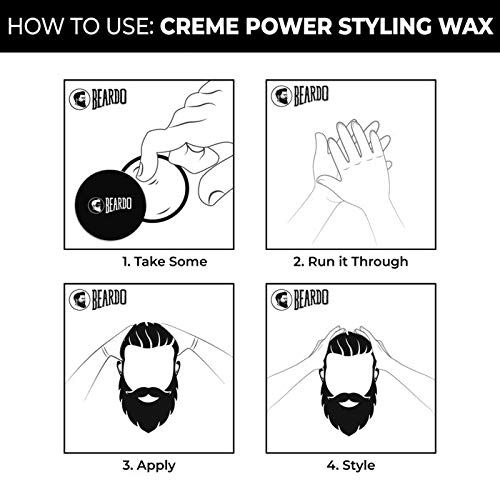 Take Some
Remove Beardo Crème Power Stying Wax out of the bottle. Make sure you only remove a little bit as appropriate for your hair length. You will learn within the first two times, how much that is.
Run it Through
Rub the wax thin between your fingers and palm. Make sure you get your hands slick with it. The wax should be reduced to such a thin layer that it is transparent.
Apply
Run your waxed-up hands through your hair front to back, and any which way you like. Get it all up in there! Make sure you have applied it as required on different parts. It will depend on the hair style you choose.
Style
Pick the best style that suits your mood for the day. Walk out of the house with a shining crown of your own choice! Beardo Crème Power Styling Wax was made for kings!
Additional Info
MRP:
Rs. 395
(incl. of all taxes)
Country of Origin:
India
Name of Manufacturer / Importer / Brand:
Zed Lifestyle Pvt. Ltd
Address of Manufacturer / Importer / Brand:
711, Shapath V, Opp. Karnavati Club, SG Highway, Prahlad Nagar, Ahmedabad, Gujarat 380015.
Expiry Date: 31 March 2024
Delivery & Returns