Aroma Treasure Skin Whitening And Brightening Facial Kit For Oily Skin
Make the choice you know you desire. Invest in skincare, invest in yourself. Don't hold back!
Everything you need to know
An Ultra-hydrating facial with Natural Whitening actives help to lighten pigmentation, even skin tone and restore skin fairness. Rich moisturizing butters improve cell & tissue hydration and boost skin's moisture retaining ability. Leaves your skin feeling smooth & supple!It includes Face Wash, Skin Pure Cleanser, Vegetable Peel, White Nectar, Neroli Water Skin Toner, White Glow Serum, Smooth Skin Oil, Bearberry AHA Cream/Gel, Milky White Hydra Masque/ Milky White Mask.
Additional Information: Aroma Treasures has a wide range of Aromatherapy products in the categories of essential oils, vegetable oils, and ready to use 100% natural oil based products, natural shampoos, skin care, spa range, vaporizers, and room freshening blends. They firmly believe that to sustain a consistent growth rate, it is imperative to improve and innovate products regularly.
Ingredients
Jasmine, Lavender, Neroli, Aloe Vera, Bearberry
How to Use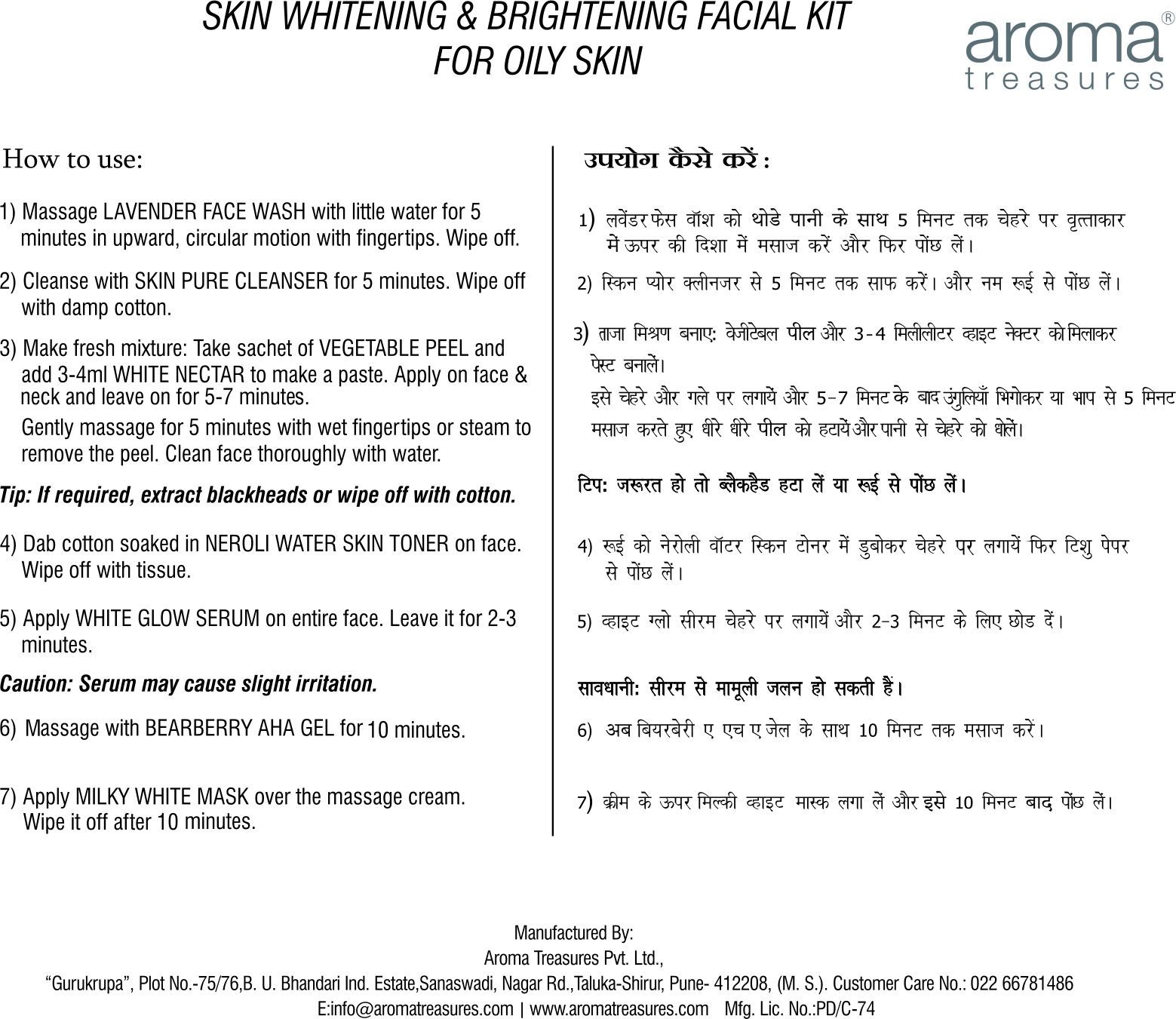 What is FOXY ?
FOXY is India's first beauty and grooming social commerce app for both men & women. This is the home of influencers and beauty experts. The app customises this expertise through a highly personalised content feed basis your individual needs.
Discover top makeup, skincare, haircare and other beauty videos from India's top experts. Find expert-recommended products and buy them at the best prices straight from the video screen. Products are sourced directly from brands/approved distributors and are 100% original.
GetSellGo Private Ltd., 12, Nav-Alka, 24, Abdul Gaffar Khan road, Worli, Mumbai - 400018